Flood Cleanup in Racine
EMERGENCY FLOOD CLEANUP IN RACINE
On-site within ONE HOUR of your call for all URGENT NEEDS!
We know when you are searching for flood cleanup in Racine, that is never good news! However, don't let it bring you down! Our team at The Dry Guys can provide a quick and efficient clean-up process!  When you call us you can rest assured that we will respond fast to start cleaning up and beginning the restoration process from the flood.
Each of our team members values hard work and aims to have all of your personal items and property returned to their original position (if possible). We're the experts when it comes to flood cleanup in Racine.
Here at The Dry Guys, we understand the importance of how quickly water should be removed from your space. That is why it is so vital for you to call us and contact the team immediately for us to handle your items and begin the flood cleanup in Racine.
Even after the cleanup process is complete, The Dry Guys take care of any moisture in your items or structure to decrease any chance of unsafe and unpleasant situations involving mold. When it comes to flood cleanup in Racine, let the experts handle it.
Follow our helpful list of DOs & DON'Ts if you end up finding yourself with any type of water damage:
The DOs & DON'Ts of Water Damage
The
speed

and

efficiency

which "The Dry Guys" displayed in responding to the water problem in my basement

saved me a lot of time and headaches

. My basement was back to normal in a very short time. The service was

first-rate, very efficient and professional

. I will not hesitate to recommend them to anyone who might be in need of their services.

- Dan Rock
We work with a wide range of insurance companies on flood and other other disaster property coverage, including: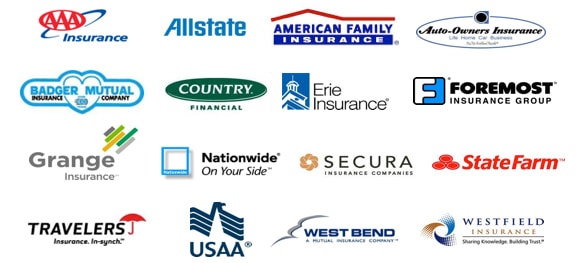 Water Damage & Flood Cleanup in Racine Resources