Flood Remediation in Kenosha
COMPREHENSIVE FLOOD REMEDIATION IN KENOSHA
On-site within ONE HOUR for all URGENT NEEDS!
Once the immediate threat of flooding waters is gone, the disaster and clean-up you now have to face can be disheartening and overwhelming. However, the professional team at The Dry Guys will fully handle all your needs with comprehensive flood remediation in Kenosha. Not only do we respond to immediate flooding disasters, but we also act quickly and efficiently to dry out and preserve your items as well as sanitize areas and possessions affected by the flooding. Don't face the devastation that can occur from flooding alone, let the team at The Dry Guys begin the process of restoration with flood remediation services in Kenosha.
Once the threat of flooding waters has been stopped, it is beyond necessary to start with the process of flood remediation to ensure that your space and belongings are completely dried and sanitized. Improper cleanups or not letting flooded areas have ample time to dry can lead to greater issues than just water damage. Mold and mildew can run rampant and dampness in the air will affect air quality and can cause other issues for you and your belongings. To begin a full recovery and restoration process after extensive water damage, contact the professionals at The Dry Guys for help with flood remediation in Kenosha.
Follow our helpful list of DOs & DON'Ts if you end up finding yourself with any type of water damage:
The DOs & DON'Ts of Water Damage
The
speed

and

efficiency

which "The Dry Guys" displayed in responding to the water problem in my basement

saved me a lot of time and headaches

. My basement was back to normal in a very short time. The service was

first-rate, very efficient and professional

. I will not hesitate to recommend them to anyone who might be in need of their services.

- Dan Rock
We work with a wide range of insurance companies on flood and other other disaster property coverage, including: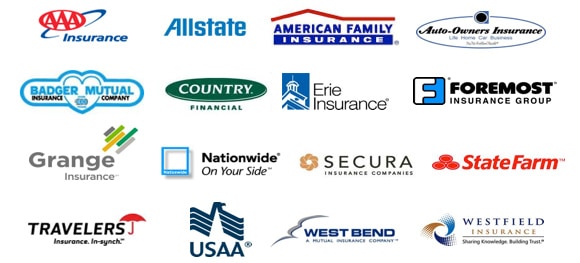 Flood Remediation and Restoration Resources for the Kenosha community