Commercial Rug Cleaning in Kenosha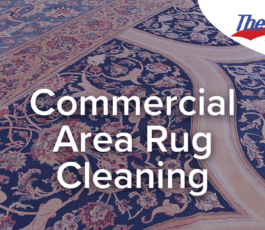 Best Commercial Rug Cleaning in Kenosha
Do you require commercial rug cleaning in Kenosha? There's nothing more off-putting than a client visiting your establishment and encountering a conspicuous stain on your rug! The team here at The Dry Guys understands the unique care and proficiency required for cleaning commercial rugs and have the knowledge and expertise to clean every rug properly based on its shape, size, makes, and fibers. Our team at The Dry Guys uses the Host Dry Extraction System to get a deeper down clean of your carpet without saturating it with water and detergents! Don't concern yourself with selecting appropriate products for different fibers – entrust it all to the experts! Contact us today for help on where to start with your commercial rug cleaning in Kenosha! Don't forget to follow us on Facebook to keep up with all that we do!
We Provide Professional Commercial Rug Cleaning in Kenosha!
To clean your rug you must first look at the fiber type and construction. This will determine the products safely to use. If the wrong product is used, it may create stains or damage the fibers. Have our team look over your commercial rug to help find the appropriate cleaner!
Properly deep cleaning your commercial rug serves multiple purposes: it ensures a clean and healthy environment, enhances the professional appearance of your space, and highlights your commitment to excellence. Our team comprehends the significance of addressing every aspect of the cleaning process, from removing dirt and dust to effectively sanitizing the rug. By following the correct methods, we can ensure that your space remains in pristine condition. Allow our team to assist you with the proper deep cleaning of your commercial rug!
This depends on the type of fiber and construction of your rug, how often your rug is being used, and the environment it is in. If it is in a high-traffic area, it may need more frequent cleaning. Contact us to have a specialist determine the frequency of cleaning your rug may need.